The wedding 'to do' list is a prominent feature in January. As the joy of Christmas fades and the new year breaks with optimism, it's often a time for engaged couples to begin making plans for their wedding.
Also true is that the festive season is a catalyst for betrothals with up to 40 per cent of all engagements thought to take place at the latter end of the year. An ideal period then to seek out inspiration from the wedding themes that experts believe will become popular in the coming 12 months.
From popular colourways to decorative ideas, a wedding theme will help to tie your entire day together, informing choices in what can seem an overwhelming and endless stream of decisions.
Here, Amelia Reid, Sales Manager from Warwickshire's wedding venue, the Charlecote Pheasant Hotel, shares some of the wedding trends and themes she believes will lead the way in 2023.
Rustic sustainable weddings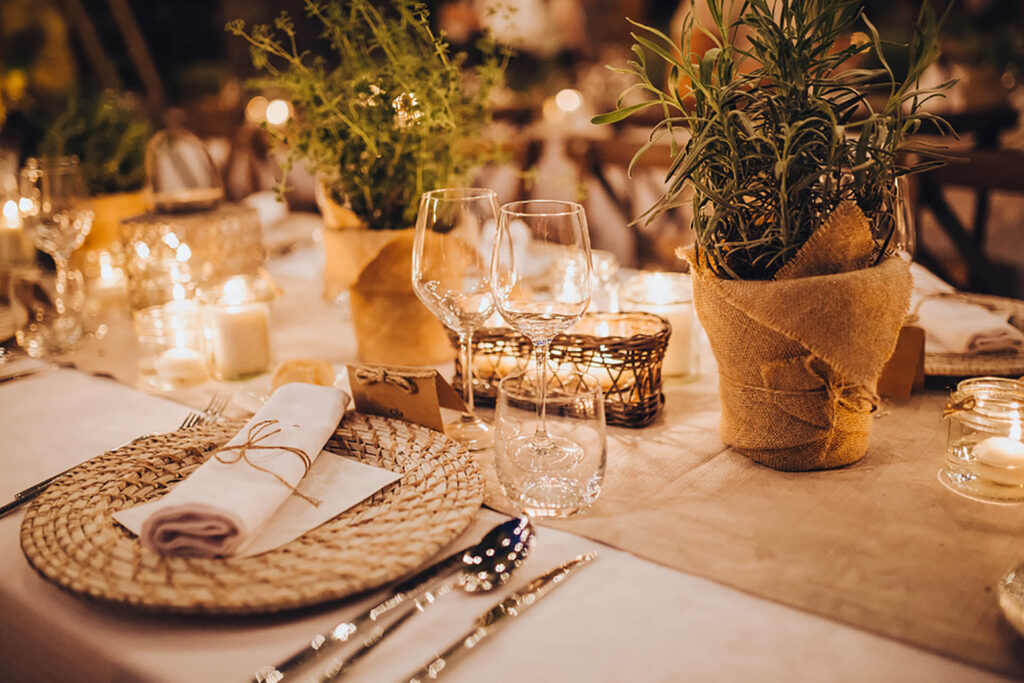 Sustainability has been moving higher up the agenda for many people in all areas of their lives and weddings are no different. This theme sees couples re-examining each element of the day to see how it can be kinder to the environment.
Couples are shunning plastic 'throwaway' décor and in turn scouring thrift stores and charity shops for items to be used in eclectic displays that are kinder to the environment. Mismatched vases and crockery. Vintage table linens. Living displays of seasonal greenery that can be replanted in the garden afterwards replacing cut flowers that live just for the day.
You can rent elements of the décor too. Or choose natural, sustainable items. Dried fruits adorning table centres, wood rounds and rustic elements that can be reused or recycled, presents and favours wrapped in preloved material rather than shop bought wrapping paper.
A Warwickshire wedding venue that's close to home can lower travel miles and the carbon footprint of the wedding. If it is easily accessible, then ask your guests to use public transport – the bus stops right outside the Charlecote Pheasant Hotel.
Bohemian festival weddings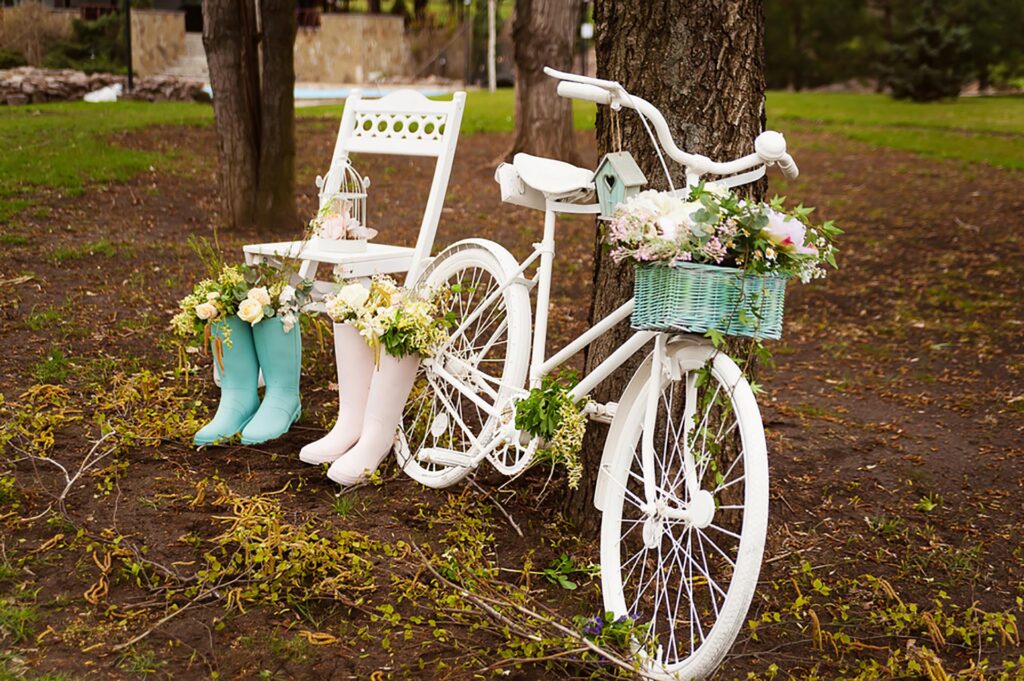 A theme that can use the great outdoors as inspiration, Bohemian weddings have a relaxed vibe and are hugely popular as more people try to emanate their favourite festivals within their wedding day.
Say you vows outside in front of a huge wooden arch in the hotel gardens, decorated with whimsical flowers. Hang macrame decorations, dreamcatchers, paper garlands, pom poms and fairy lights from the trees and make nature your backdrop. Use wooden chairs and rustic place settings to create the feeling of being at one with nature.
Mid-century furniture, garlands of pampas grass or a full pampas archway to say I do underneath are further interpretations of Bohemian wedding vibes. Bring in rattan thrones for the wedding couple to make them the centre of attention.
Catering too, can be more relaxed within a bohemian style festival wedding. Think street food vans serving up delicious wood fired pizzas, kebabs, and other treats to guests. A cocktail bar VW camper is always popular!
Arguably the most important aspect of a festival style wedding is the music, and in true festival style the main focal point of your entertainment can be the music tent. Have a live band (or a few), you could include tribute acts to your favourite musicians to bring the real festival vibes. If your budget stretches, then a DJ can follow to help your guests dance until the early hours.
Glamourous cocktail party weddings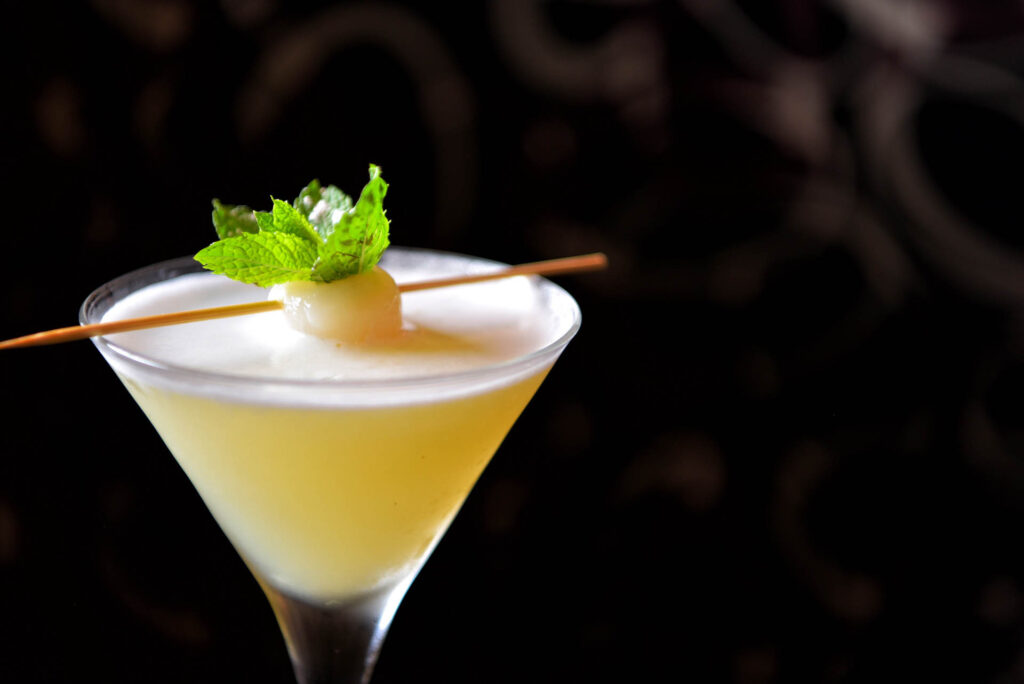 Those opting for an altogether more glamourous affair can take their cue from the 1920s era.
Try a stylish afternoon tea party events or garden parties or a glitzy evening cocktail party.
Sequins and gold, black and metallic colourways, feathers and pearls and classic art deco patterning can all bring an indulgent feel to your wedding day.
Dark and decadent décor was typical styling from the 1920s era – dark wood, gilding and dim lighting can bring glamour, but with softer touches to lift the mood – bring in bright jewel coloured velvet, silk, feathers, and golden edging.
A simple step like upgrading white table linens to something fabulous like sequins or velvet will instantly transform your décor. Ornate mirrors look gorgeous too. Use just one and write out your table plan on it or include a series of smaller mirrors to use as your table numbers.
One thing you can't afford to miss out at this type of wedding is the 'speakeasy' cocktails. Hire a mixologist or ask your venue to create your own signature cocktail, or a range of cocktails to reflect the flavours of the roaring 20s or your unique tastes as a couple.
Indoor/outdoor weddings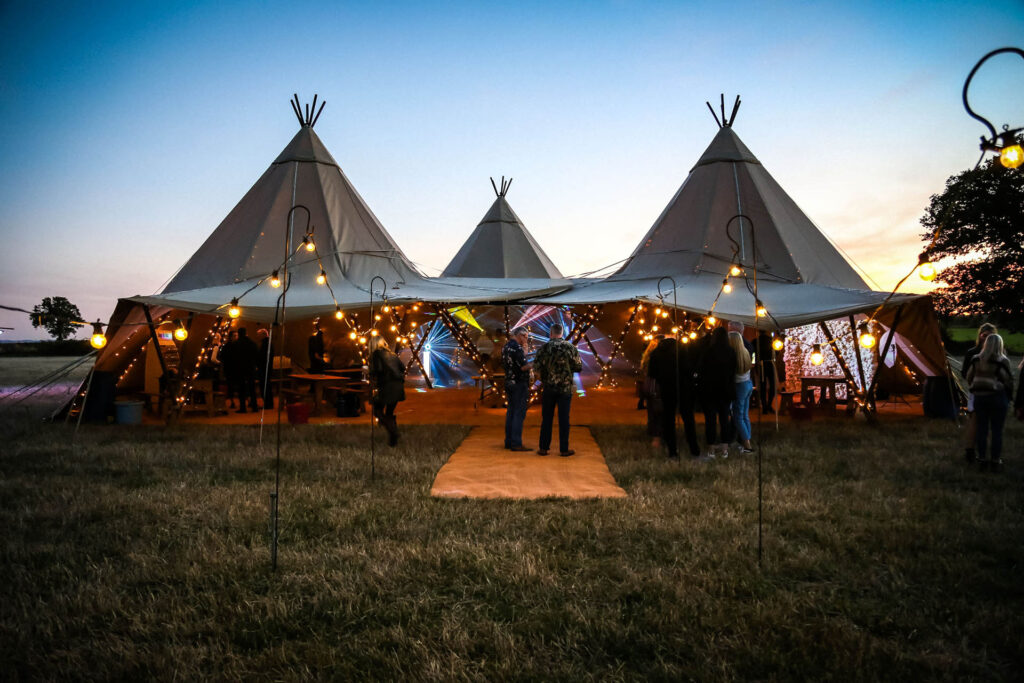 The changes in law coming into play this year, mean that now outdoor spaces, even those without a structure, can be used for the wedding ceremony. Weddings that follow this theme will seamlessly fuse the indoors and outdoors. Inside spaces filled with an array of tropical potted houseplants, calling on the trend that has permeated interior design for many years. Outside areas are under canopies, but softer structures over rigid, more traditional marquees. Tipis and tents in the grounds of the Charlecote Pheasant Hotel are a brilliant option. With open sides, they provide shelter but generating a feeling of still being nestled within nature.