Exclusively Book our Garden House
Our beautiful Garden House is located just a stone's throw away from the main hotel and can be booked exclusively for you and your guests.
Whether you're planning a tranquil weekend getaway in Stratford-upon-Avon, a heartwarming family reunion, or a joyous celebration for a milestone birthday, our Garden House offers the perfect setting for your special occasion.
Customise your stay by taking advantage of our add-on packages which can be catered to your individual requirements.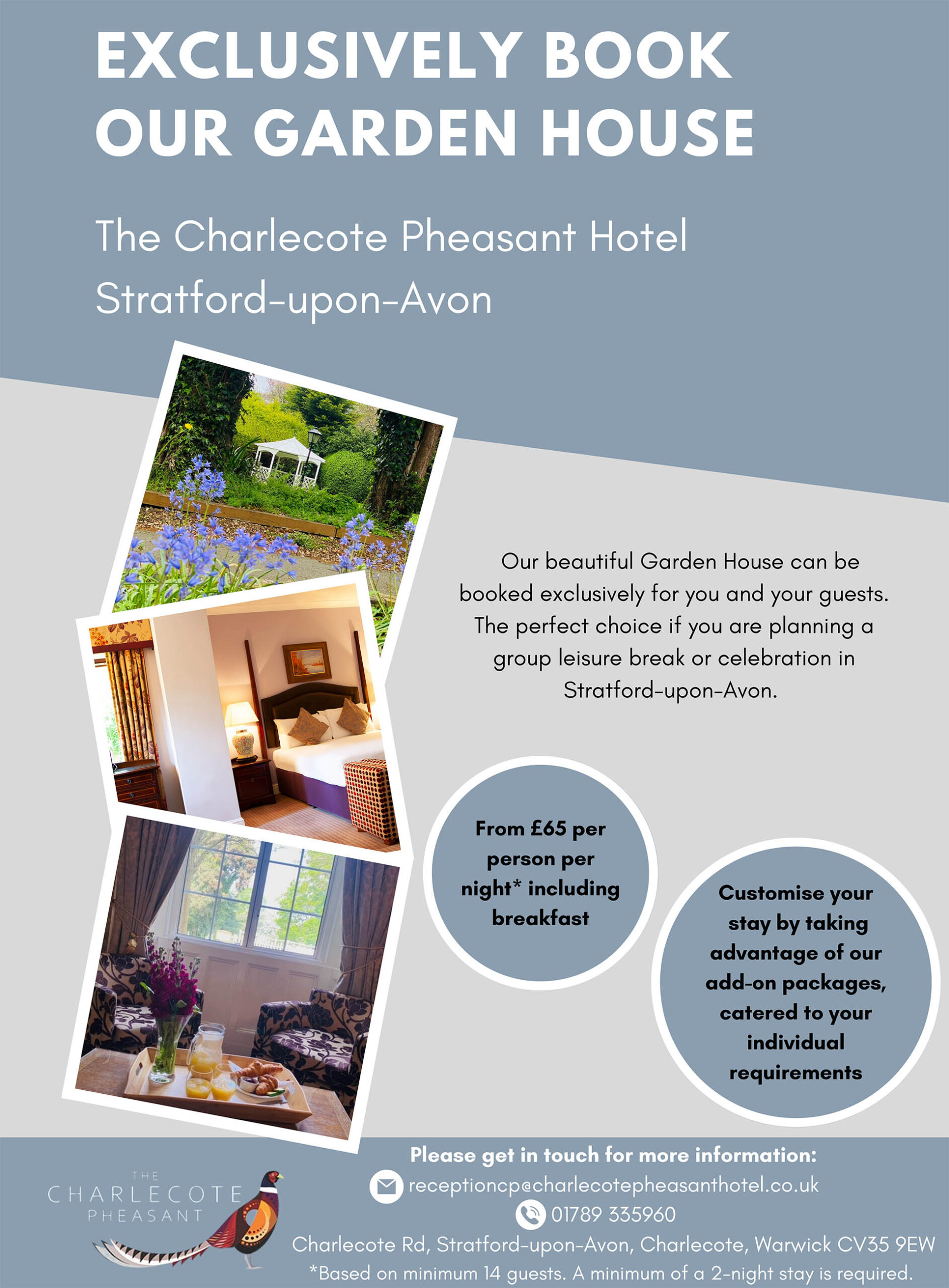 Our Garden House can be exclusively booked from just £65 per person per night* including breakfast.
*(Based on a minimum of 14 guests.
A minimum of a 2-night stay is required.)