Offering a warm, inviting atmosphere and gorgeous Instagram worthy details, there's nothing like rustic country wedding styling for a truly beautiful wedding day. Whilst rustic wedding styling may have been around for a while, there's a reason that some trends endure to become classics. And just because rustic country wedding styling has stood the test of time, that's not to say it has stood still. More it has evolved to incorporate different elements and motifs. Gone is the kitsch bunting and shabby chic styling in favour of natural textures and sustainable elements, with some added boho vibes for good measure. And the backdrop of a Warwickshire wedding venue with acres of inside and outside space, is the perfect location for a rustic Warwickshire wedding day.
The team at Stratford-Upon-Avon wedding venue, the Charlecote Pheasant Hotel, has created a guide to curating the perfect rustic wedding with ideas for décor, drinks, table settings, music, and more. Read on…..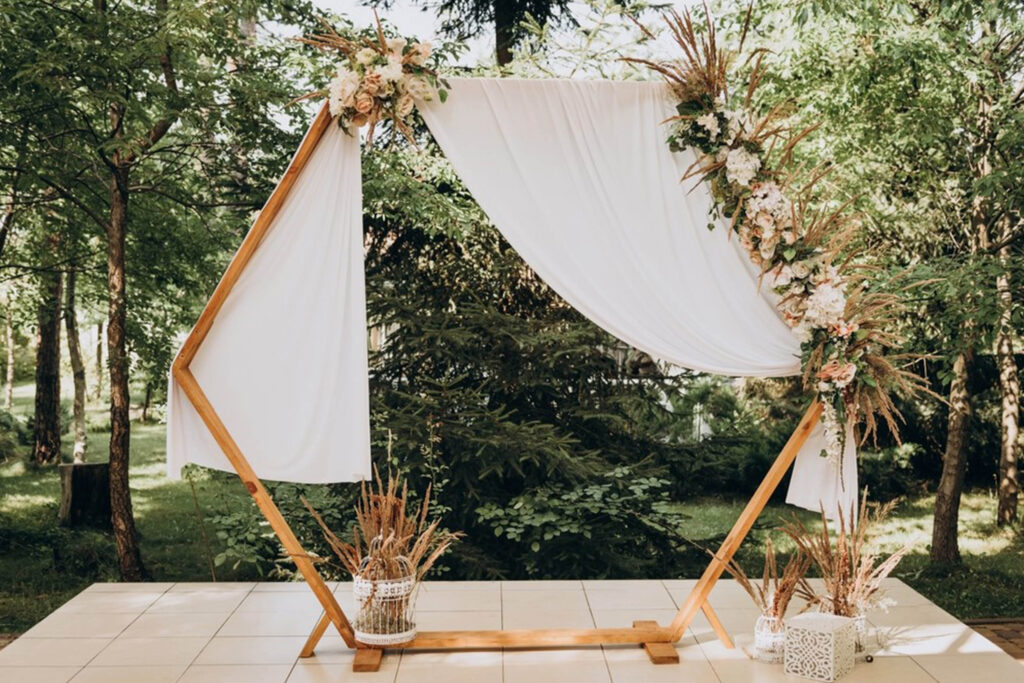 Get married in the great outdoors
A wedding in a sweet outdoor pergola or woodland setting makes the perfect rustic country wedding backdrop. It's all about your surroundings, getting back into nature and with the bonus that the picture-perfect backdrop is ready made. If the British rain does make an appearance, Warwickshire wedding venue The Charlecote Pheasant has a self-contained wedding space in the former 16th century hayloft, the Hampton Suite.
A geometric altar with tropical greenery or pampas grass makes the perfect ceremony backdrop.
There's no need to head inside afterwards either as a tipi only serves to enhance your rustic styling. Use haybales for seating and wooden benches to really carry through the theme. Add cosy corners and chill out areas with a sea of fairy lights that illuminate as night-time falls.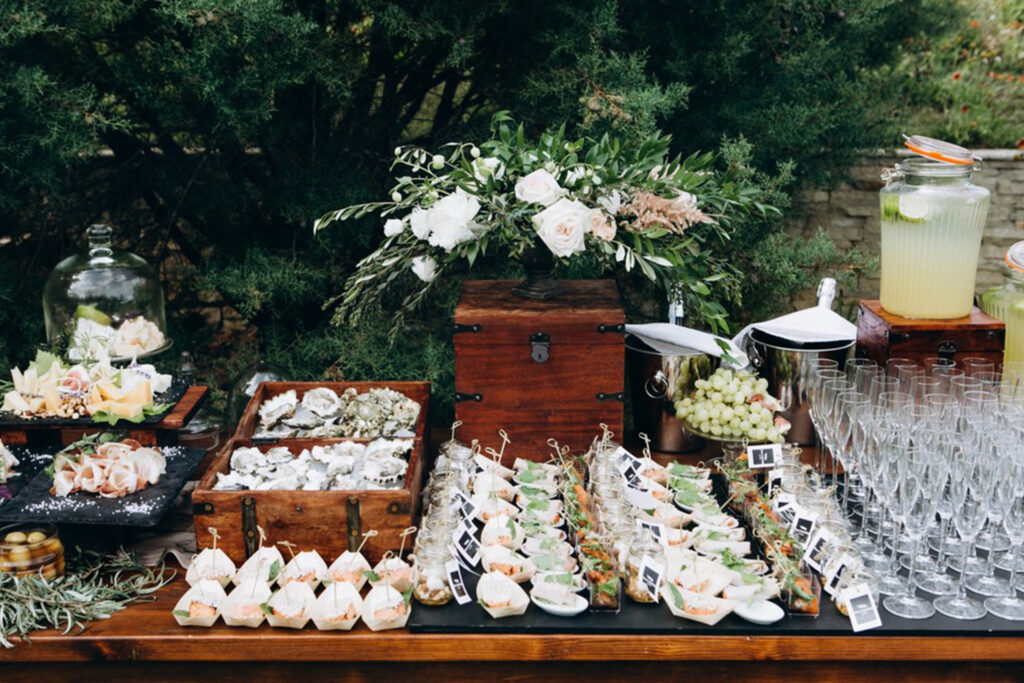 Bring in Rustic Textures
Texture is so important when using rustic styling for a wedding – swap out traditional draping for natural material with texture such as linen or hessian. Take this texture through to your tables with macrame runner or woven placemats. Wrap small wedding favours in hessian and string; a rustic parcel gift. Nestle in chalkboard place names or menus written out on chalkboards that add an artisan country feel. Wood rounds make fabulous rustic charger plate alternatives or stands for sharing platters, keep the bark thick and natural for added texture. Wrap bottles or vases in textured twine and lace.
Don't forget the floor too – you can layer up jute and sisal rugs to add texture from the ground up – choose round woven type to create pretty patterns or a focal point around the cake table.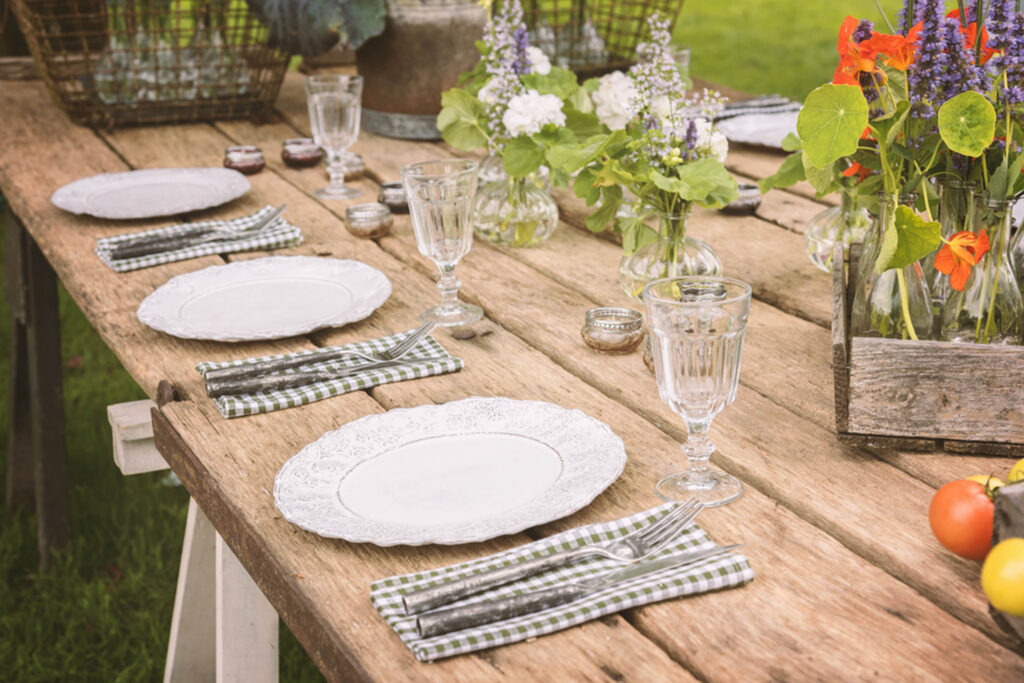 Rustic eating / seating
Rustic wedding styling is all about being casual and relaxed, so choose long wooden banquet tables which are more informal. They're sociable too, with the whole crowd sitting together.
Benches or wooden chairs add to the effect, even better if they have a worn/faded appearance. You can be mismatched and eclectic even with your seating – source second hand country style chairs and paint sections of them in colours from your wedding palette.
On the table add in an assortment of teacups, trinkets and vases sourced from thrift stores – nothing should feel over styled or contrived. Drape the table with a long floral garland – a modern take on the daisy chain.
If outdoors, picnic tables are social and casual for dining, in keeping with the look and feel. Use potted plants to decorate to make it more sustainable or recycled bottles and chairs with garden flowers or tall candles. A splash of colour with your napkin or opt for a garden green gingham pattern for country chic.
Rustic Country Florals
For rustic wedding flowers there are a few directions you can take.
Keep it simple and understated with pure white bouquet of seasonal country blooms.
Wildflowers and whimsical décor create a loose and casual ambiance, making sure nothing feels too arranged or contrived. Décor should be in-keeping with the landscape so use lots of greenery in your floral design.
Pampas grass and dried flowers complement rustic country styling perfectly, brining a Bohemian vibe to your day.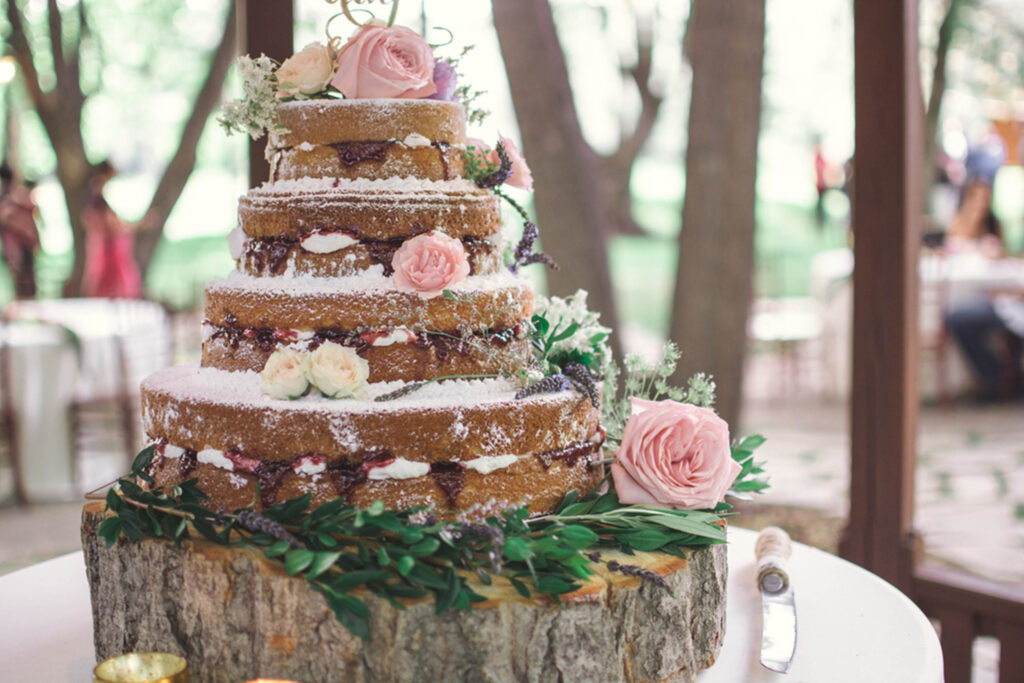 Rustic Wedding Equals Naked Cake
The centrepiece of your room styling, the wedding cake should always reflect your theme. For a rustic, country wedding cake it has to be a naked (uniced) cake, delicately decorated with fruits of the season.
Don't think that you have to stick with smaller berries to adorn your cake either. Apples, pears, and citrus fruits can look equally appealing depending on season and colour palette.
Or a rustic cheese and sweets bar brings dessert to a new level!
Refreshing Rustic Drinks
Serve fresh summer cocktails (or beer) in sturdy Mason jars that look rustically stylish, and make refreshing drinks taste even better. For children add in patterned straws and tie country tartan ribbons around the top.
Keep wedding guests hydrated with an outside cocktail bar and a mixologist to create signature serves. Use rustic oak barrels and reclaimed wood for a temporary yet stylish country style construction.
Host a foodie festival
There are so many choices for rustic wedding catering. Clue. None of them include a sit-down dinner. BBQs or a hog roast will offer a relaxed country summer menu. One of the best ways to cater for a rustic wedding is with street food, like an artisan food market but no limits to how much you can sample. Have little stalls or trucks if the space allows.
Ice cream always hits the mark on a hot day outdoors, so why not create an ice cream bar or hire a vintage ice cream van to appeal to your inner child.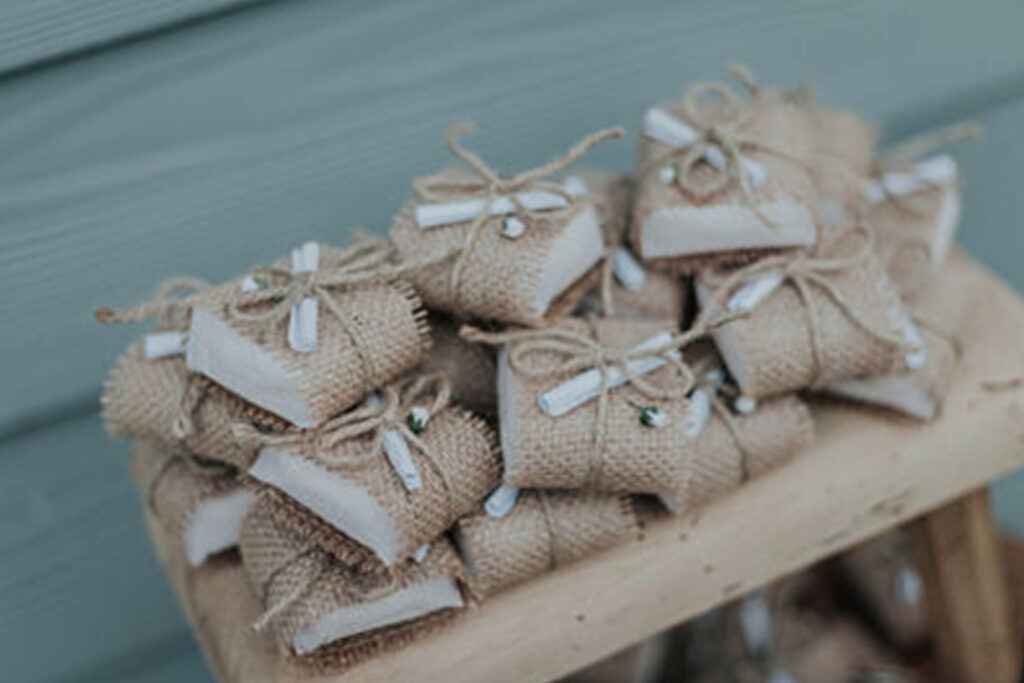 It's oh so quiet…
How do you create the ultimate outdoor country themed party without unsettling the rural neighbours – with a silent disco of course. Growing in popularity for those rustic weddings that want to go on after hours, or for those party planners who are considerate of their surroundings, silent discos are fabulous fun. The best thing, everyone can dance to their own jam as they dance the night away.
The Charlecote Pheasant, one of Warwickshire's leading wedding venues, has a range of stunning wedding options for couples keen to create a beautiful rustic styled wedding day. To find out more visit https://charlecotepheasanthotel.co.uk/weddings/ where you can download a brochure and book a complimentary wedding tour of the hotel up to 8pm daily. Or visit one of our free Sunday daytime and Wednesday evening wedding showcase events, where you can meet our wedding team and see our Hampton Suite dressed as a civil ceremony and wedding breakfast. Dates available in June, July & August, visit: https://charlecotepheasanthotel.co.uk/weddings/wedding-showcases/